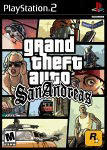 The California State Senator behind a controversial piece of legislation concerning the sale of violent video games to minors has claimed that ESRB guideline ratings are "biased".
San Francisco democrat
Leland Yee
said that his new piece of legislation was needed because the
ESRB
age-rating scheme is
"rather biased."
He told
GameSpot
that since the games industry itself funds the ESRB, it is natural to assume that the ratings titles receive are biased.
"Clearly, they're not going to legitimately and appropriately place any markings on any video games, because it's in the interest of the video [game] industry to sell as many video games as possible,"
he said
.
"You never heard of an AO rating whatsoever, because that would limit your market share."
(
Have a look here
, Senator)
Lee claims that his bill is only targeted at a small section of ultraviolent video games, and evoked memories of the overblown
"hot coffee"
controversy which saw gamers using downloadable patches to unlock a mini-game featuring clothed sex scenes in the
"Grand Theft Auto: San Andreas"
title.
Yee believes that video games should be more scrutinized in this way than movies because you are unable to look at all the content in one sitting.
"For parents, it's hard to really know what the content is as opposed to a movie. Parents can sit and watch a movie. Within a game, you have to be pretty sophisticated to get to a level to see some of the more atrocious behaviour."
He said that his bill does not mean minors will be unable to get ultraviolent video games, they will instead just need to convince their parents to get them instead.