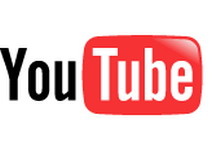 YouTube announced this week on its blog that users of the service have clicked the little yellow "subscribe" button over 1 billion times since it was added.
YouTube gave users the option to subscribe to videos from other users by clicking the now-familiar yellow button back in 2006. This week it was revealed that YouTube users have amassed over one billion subscriptions to videos from other YouTube user, with the billionth subscription being to the
MachinimaSports
channel.
Over 1 billion subscription updates that sent to YouTube users' homepages every week. Fifteen YouTube channels have managed to cross the 1 million subscribers landmark; fred, nigahiga, kassemg, shanedawsonTV, shanedawsonTV2, smosh, universalmusicgroup, machinima, sxephil, mysteryguitarman, davedays, kevjumba, realannoyingorange, raywilliamjohnson, collegehumor and failblog.
YouTube has also now offered a widget you can embed into your own websites or blogs that allows users to subscribe to your channel without having to visit YouTube.com.
You can see more details at:
http://youtube-global.blogspot.com/