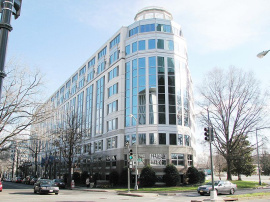 Nokia
has gotten a boost in a patent infringement case involving
Apple
Inc., as staff at the International Trade Commission finds that the company did not violate the iPhone-maker's patents.
The investigative staff at the
U.S. International Trade Commission (ITC)
made its opinion clear in a brief submitted on Monday. The staff finding has equal standing before the commission's administrative law judge with statements by other parties arguing their own cases,
according to an ITC spokeswoman
.
The judge is not required to follow staff advice. The spat between both companies started when Nokia filed suit against Apple in October 2009 in a U.S. district court. The Finnish giant said that the iPhone infringed 10 patents it held. Apple countersued Nokia, and both companies later filed cases with the ITC.
Apple is asking the ITC to halt imports of Nokia devices that it claims infringes on its intellectual property. The judge will provide a ruling, expected by February 2011, and then the ITC will vote whether to follow the judges ruling in the case.
The related Nokia case against Apple is scheduled to commence on November 29.
The fast-growing market for smartphones is becoming a legal battleground between tech giants looking for a larger piece of the pie. Apple and
HTC
Corp. have also sued each other and filed claims with the ITC, while Apple also sued
Motorola
last week claiming the company has violated at least three of its patents. Motorola has suggested recently that Apple is engaged in a shadow war with
Google Inc.
over the Android operating system, and is targeting Google's hardware partners.