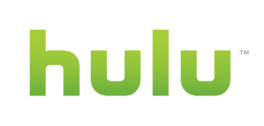 Dish Network
VP of Online Content Development and Strategy Bruce Eisen has made a bold statement today, saying that popular
streaming
site
Hulu
is destroying the TV industry.
"If I can watch Glee tomorrow morning and I donít have to pay a pay TV service Ė- I think thatís bad,"
said Eisen.
Hulu makes new content from Fox, NBCU and ABC available the day after it airs online via Hulu.com, with users getting to watch it at their leisure, with a tiny amount of ads.
Eisen says the shows should only be made available 30 days after they air, and only on authenticated "TV Everywhere" services and devices.
"If people decide that they donít have to pay for pay TV, then one of the pillars (of the TV industry) starts crumbling,"
he
concluded
.
GigaOM
also spoke with Greg Kampanis, SVP of Content Strategy and Operations for
South Park Digital Studios
, who had a completely different take on the situation.
South Park Digital Studios is a site where all previous South Park episodes are available for streaming, from all 14 seasons, with new episodes made available a week after they air. Kampanis says they made the move to create the site after piracy rates for South Park episodes began to explode.
"We were looking at it as a pretty large missed opportunity," he noted. After putting the site up, Kampanis says it is now "a pretty successful online advertising business," and that ratings are higher than ever.