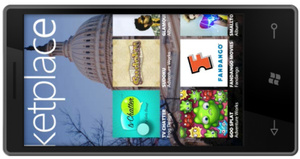 Windows Phone 7
handsets in Europe are selling extremely well, say multiple
sources
, with
Microsoft
already seeing supply shortages.
Carrier
Orange
has started pre-orders for the handsets, even giving customers £20
HMV
vouchers as a way to entice them to hold their pre-orders until new stock comes in.
The new devices, from
HTC
and
Samsung
are sold out in most retail shops.
Samsung's supply issues seem to be thanks to a shortage of AMOLED acreens and the HTC issues seem to be stemming from software problems.
Windows Phone 7 is set to launch next week here in the States, and that may be the bigger test of how popular the devices really are.