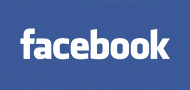 Queen Elizabeth II
, the 84-year old British monarch, is now on
Facebook
, launching a number of official pages that will give updates on her life.
The pages will have videos, photos and news items.
Starting tomorrow, the Queen's pages, as well as Princes Harry and William's, will go live.
Using the pages
, 500 million Facebook users can leave comments for Buckingham Palace, or find royal events in their neighborhoods.
The Queen authorized the decision but the pages will be corporate, therefore no one can request friendship from the Royal family.