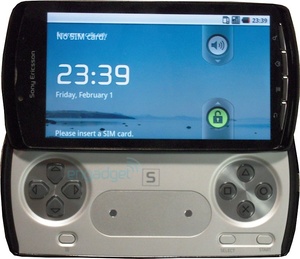 The still unofficial
Sony
Ericsson
PSP
Phone has been seen in a short, blurry video today, at least confirming its existence.
Last month,
Engadget
posted pictures of the device, the first pictures of the device that has been oft-rumored for over two years.
The
source
says the smartphone could be dubbed the
Sony Ericsson Z1
.
It will run on Android 2.3 Gingerbread, have a 4.1-inch multi-touchscreen, an 8MP camera and a dedicated app store.
Dvice
even says an official announcement could come as soon as December 9, although all of this is unconfirmed.