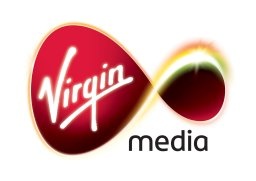 Virgin Media has announced a new deal with
TiVo
Inc., which the company says marks a transition from being a cable operator to an entertainment providers.
Virgin provides telephone, Internet and cable TV services in the United Kingdom to about four million customers. It has gained popularity due to its high-speed Internet offerings, including options of 100Mbit connections for some of its subscribers.
It competes with
BSkyB
in offering television services. BSkyB once also reached an agreement with TiVo Inc., but then decided to distribute its own boxes instead, forcing TiVo to pull out of the UK altogether. Virgin will now have thousands of TiVo boxes available for existing customers over the Christmas period.
Priced at £199 each, as well as a £26.50 fee per moth for service, the boxes provide television viewing, access to catch-up TV services such as BBC iPlayer, on-demand programming and web applications including Facebook and can record up to 500 hours of programming (in
standard definition
).
"This is an opportunity for Virgin Media to depart from any legacy it had in terms of coming second in the TV space,"
Chief Executive
Neil Berkett
said.
Eventually, TiVo will become the center of Virgin's TV offerings as opposed to being presented as a premium service, according to Berkett.