TiVo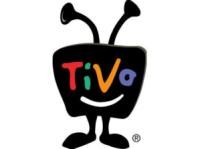 TiVo is name of a company that offers a very popular brand of stand-alone digital video recorders (DVRs) in the United States, Canada and Australia. The DVR devices allow the user to record television programming to an internal HDD for later viewing through the use of time shifting.

Another advantage of TiVo is its ability to provide an electronic television programming schedule which also give various recording options based on that schedule.

The TiVo DVR works with cable, satellite, or antenna, and with HDTV or standard TV.

Beginning in 2007, TiVo released its Series3 DVRs which have HD capabilities.



Related glossary terms