3GPP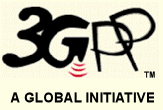 Established in December 1998, the 3rd Generation Partnership Project (3GPP) consists of telecommunications standards bodies collaborating to make a third generation (3G) mobile phone system specification for global use.

The organizations are known as the "Organizational Partners" of the project. The project was established after the signing of the "The 3rd Generation Partnership Project Agreement".
The Organizational Partners of 3GPP are..
Association of Radio Industries and Businesses (ARIB)
China Communications Standards Association (CCSA)
European Telecommunications Standards Institute (ETSI)
Alliance for Telecommunications Industry Solutions (ATIS)
Telecommunication Technology Committee (TTC)
Telecommunications Technology Association (TTA)
There is also a related
3rd Generation Partnership Project 2 (3GPP2)
.
Synonyms
3rd Generation Partnership Project
Related glossary terms