BEREC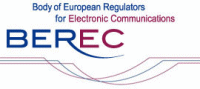 The Body of European Regulators of Electronic Communications (BEREC), created in 2009 is the European Union's regulating body of the telecommunication market.

It was initially proposed that the body would override the powers of national telecommunication regulators but now only serves as a consultative body to the European Commission, putting forward recommendations and opinions on related issues such as price control and market analysis and acting as a medium between the national regulatory authorities (NRAs) and the commission to encourage development in the electronic communications networks and services.

BEREC's board is made up of the heads of the the twenty-seven NRAs along with a community body that is managed by a committee in which the Commission and all NRAs are represented.
Synonyms
Body of European Regulators of Electronic Communications