MusicDNA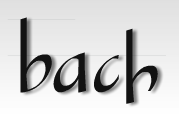 MusicDNA is a digital format for audio files. It was developed with online legal music download stores in mind. MusicDNA is supposed to provide more content for consumers to entice them to buy music as opposed to downloading it for free illegally. It was developed by BACH Technology, a technology company based in Norway, Germany and China, which also has the Fraunhofer Institute for Digital Media Technology as a partner.

MusicDNA focuses on embedding more content into the file, such as song lyrics and images, as well as making them capable of receiving media updates through the Internet. It would store MP3 audio but provide additional content to those that legally purchased it through the Internet. The original artist or record labels could "send" updates to the music file over time, whether it is information on tour dates or links to new content available on the Internet.

The user would be able to control the type of content that it would receive. Users that download the file illegally would not be able to tap its additional content features. The file would work as a normal MP3 file in a portable media player.