MotoBlur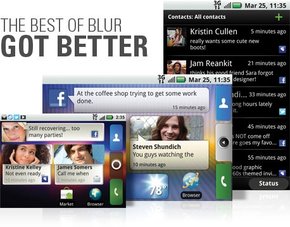 Motoblur is an Android user interface overlay introduced by Motorola.

The interface is based on social networking, adding streams for Facebook, Twitter and fave friends. The interface pushes notifications whenever these social friends respond or act on a certain service via widgets.

MotoBlur has been globally criticized due to its poor performance and the fact that a user was required to create an account just to use their phone. New devices allow you to postpone registration indefinitely.

The user interface is seen on the Atrix 4G, CLIQ/DEXT, Backflip, Devour, Flipout, Charm, Droid Pro, Flipside, DEFY, Bravo, Droid X, Droid 3, Droid 2, and Motorola Droid Bionic.

Motorola has said they will likely kill the UI when Android 4.0 becomes mainstream.

Related glossary terms