Freeware HD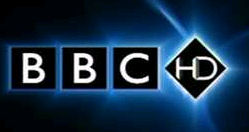 Freeview HD refers to free-to-air High-Definition broadcasts in the United Kingdom. Freeview HD officially launched in the UK on December 2, 2009, when BBC HD and ITV1 HD were available. Freeview receiver hardware at the time would need to be upgraded in order to receive the channels however, with hardware for Freeview HD set to begin appearing on the market in 2010.

Channel 4 HD, S4C HD and FIVE HD were still due to launch on the Freeview HD launch date. Freeview HD uses the DVB-T2 standard, the first operational television service in the world to do so. Hardware that is capable of receiving Freeview HD has to support IPTV and display the Freeview HD logo on the Electronic Programming Guide (EPG).

The signal is encoded in MPEG-4 AVC High Profile Level 4, which supports up to 1080i30/1080p30, while video bitrate ranges from 3Mb/s to 17Mb/s based on the channel. For audio, Freeview HD uses Dolby Digital 5.1 surround at 320Kb/s or stereo at 128Kb/s.