NVG Card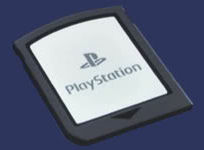 An NVG Card is a proprietary flash memory card developed by Sony Corp. and used with the PlayStation Vita handheld video games console.

Early versions of the NVG cards come in low capacities of 2GB and 4GB, with the larger capacity card intended for use with capacity-hungry graphically intensive video games. Sony expects to offer higher capacity NVG Cards for developers as time goes on.

NVG Cards are the primary media for games software for the Vita. It's predecessor, the PlayStation Portable (PSP) console, utilized the Universal Media Disc (UMD) format for its gaming software. The NVG Card is not unlike the game cards used with Nintendo's 3DS handheld console, and are like SD cards in appearance and dimensions.

The cards obviously pack the raw game data that is loaded to it, but also a small portion of the space is reserved for game updates and save-game data. This reserved data area will amount to around 5-10 percent of the available capacity.

The PlayStation Vita will launch in late 2011.
Synonyms
Next Generation Video Gaming Card