IFPI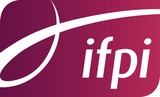 The International Federation of the Phonographic Industry (IFPI), is an organization that currently represents over 1400 labels in the recording industry.

The headquarters of the IFPI is in the UK but include offices in Miami, Moscow, Brussels and Hong Kong.

The IFPI has three stated missions which are:

# Promote the value of recorded music

# Safeguard the rights of record producers

# Expand the commercial uses of recorded music

For the most part, the organization does anti-piracy enforcement and lobbying. The group also does market research.

Current CEO is John Kennedy, the producer of Live Aid.

The 1400 members are from 72 countries says the organization, and adds that they have ties with most industry trade groups, including the RIAA and BPI.

"Any company, firm or person producing sound recordings or music videos which are made available to the public in reasonable quantities is eligible for membership of IFPI," says the site.


To read more news about the IFPI, click here.
Synonyms
International Federation of the Phonographic Industry
Related glossary terms