iOS
iOS (previously iPhone OS) is an operating system developed by Apple Inc. that runs on the iPhone, iPod Touch, iPad and iPad 2. It runs on no third party devices since Apple does not license it for use to any other vendor.

The operating system interface depends on multi-touch technology, allowing users to interact using gestures such as a tap, pinch or swipe to manipulate objects on the screen. It also gets feedback from accelerometers inside its host device, which in practice means moving and shaking the device can be used as an input to manipulate applications.

iOS is comprised of four abstraction layers, Core OS, Core Services, Media and Cocoa Touch. Installation size runs to about 500MB of the host device's storage. It supports multitasking through background APIs since iOS 4, and has an application switcher that is used by double-tapping the home button on an iPhone or iPad.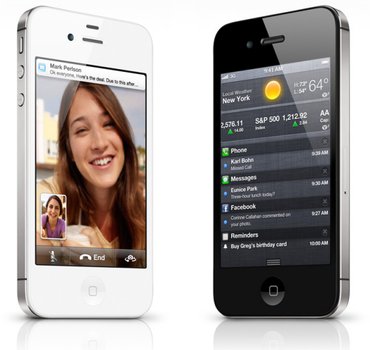 Over 300,000 applications have been developed to be used with the iOS operating system, and are available exclusively from Apple's
App Store
. As of March, 2011, the App Store has served more than 10 billion applications to end users. iOS does come with some default applications that depend on the device itself. For example, the Phone application is present on an iPhone but not iPod touch for obvious reasons.
Other default apps include Mail, the Safari mobile web browser, iPod application, YouTube navigator and player, Camera, Contacts, Photos, Maps, iTunes and more.
iOS includes
Digital Rights Management
technology that effectively locks media bought from Apple services to the operating system (or Apple software in cases.) This has been criticized by groups such as the
Electronic Frontier Foundation (EFF)
,
Free Software Foundation
and other digital rights activists.
iOS has been subject to many hacks that break the tight control over application installation and other limitations of iOS. Such hacks are known as
Jailbreaks
, and generally effect every iteration of iOS at some point, usually within days or even hours of its release.
In terms of usage, iOS currently takes third place in the market of smartphone operating systems, behind Google's
Android
operating system and
Symbian
. In mid-2010, it was found to account for 59 percent of mobile web consumption from the iPhone handsets on the market.
iOS is now in its 5th iteration with the launch of the iPhone 4S in October 2011.
Synonyms