UltraViolet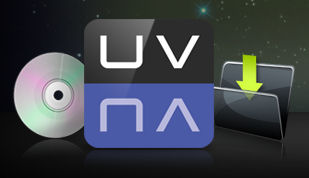 UltraViolet is a cloud-based digital rights management (DRM) and content licensing solution that has wide support from major Hollywood movie studios and technology firms alike.

UltraViolet is not to be confused with a cloud-based content storage service. Instead, UltraViolet does not store any content that it plays a part in protecting, rather it provides a DRM license-locker for consumers.

This enables a consumer to buy digital media content from many different stores while keeping the licensing information all in one place. UltraViolet content can be played back on UltraViolet-branded players, but not on regular media players.

The system is developed and backed by the Digital Entertainment Content Ecosystem, which is a group of more than 70 movie studios, recording studios, consumer electronics firms, trade associations, DRM firms and so forth. UltraViolet is not supported officially by Apple Inc. in its products, though applications for the iPhone and iPad can use the UltraViolet system.

UltraViolet is also not used by the Walt Disney Company, which has decided to develop its own proprietary (although based on many open standards) system called Keychest.

Content that uses the UltraViolet system is distributed in the Common File Format (CFF) and uses a Common Encryption (CENC) system (though UltraViolet content does not need to be encrypted). Video is available in the H.264/AVC format and a variety of audio standards includuing AAC, HE AAC v2, Dolby Digital, Dolby TrueHDm DTS, DTS HD and more.

While UltraViolet files do not need to be encrypted, the Common Encryption system enables any of five DRMs to be used to play the same file. Supported DRM includes Google Widevine, Marlin, OMA CMLA-OMA V2, Microsoft PlayReady and Adobe Flash Access 2.0.