Ovi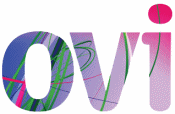 The word Ovi translates to "door" in the Finnish language. More importantly, Ovi refers to a set of Online Services offered by the world's largest mobile handset maker, Nokia Corp. It was originally announced at the Go Play event in London in August 2007, and in March 2009, Nokia released the Ovi Maps Player. A single Nokia account is required for all of its services under the Ovi umbrella.

The Nokia PC Suite software will eventually be replaced fully by the Nokia Ovi Suite which is available to download. A synchronization service is available at Ovi.com. Ovi Sync will copy all of your contacts, notes and so on with the site. under your account for safe keeping. With Nokia's Ovi Maps, users can plan trips and browse locations across the world. It can be used in a standard web browser with a variety of operating systems.

Ovi Mail is an e-mail service from Nokia under the Ovi umbrella which is designed to be accessed from a mobile device but works just like any other web-based e-mail service in an Internet browser. Ovi Share is a media sharing web site originally called Twango which allows the upload and storage of photo and video content. Ovi Files enables users to create online mirrors of files stored on their Windows or Mac computers. A notable feature of Ovi Files is the ability to preview Microsoft Office and Adobe PDF files in a web browser without the need to install a plug-in or any additional local software at all.

Probably one of the most notable services is the Ovi Store, which is used to provide games and other applications for Nokia devices, some free of charge and some for a fee.
Related software tools
Nokia PC Suite

(Freeware)

The tool to connect and synchronise your Nokia phone with your computer

Nokia Software Updater

(Freeware)

The tool to download and install updates to Nokia phones

Nokia Suite

(Freeware)

Software for connecting your Nokia phone with your PC and transferring and sharing files from it.