TouchWiz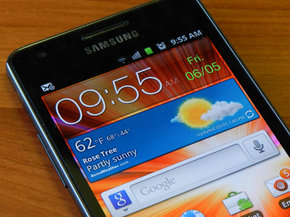 TouchWiz is a user interface created by Samsung that is installed as UI overlay on Android smartphones.

Additionally, it is used as an overlay to Samsung's own operating system, Bada and on some of their most powerful feature phones, like the Jet.

The UI is now in its 4th iteration, version 4.0, which came installed on the Galaxy S II, the company's most popular Android smartphone.

Samsung tablets, such as the Samsung Galaxy Tab 10.1, use the specialized TouchWiz UX interface.

Synonyms
TouchWiz UX
TouchWiz 4.0
TouchWiz 3.0
Related glossary terms