NDS VideoGuard

NDS VideoGuard is a Conditional Access System developed by NDS, owned mostly by News Corporation. NDS VideoGuard is widely used to protect Digital Media Broadcast (DMB) content. It is noted for being used and unbroken with the Sky Digital service in the UK and Ireland, whereas there was widespread hacking of the DirecTV service in the United States between 1997 and 2002. NDS VideoGuard differs from most other Conditional Access Systems (CAS) where it doesn't use a removable Conditional Access Module (CAM) with a compatible receiver. Instead, the encryption system is built into the hardware and firmware of a receiver, such as the Sky Digibox receiver.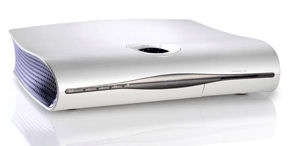 It is rumored that NDS VideoGuard was close to being hacked, when Sky rolled out a software update to all Digiboxes and a replacement viewing card. Such a card switch has only ever happened twice in Sky Digital's lifetime, once in 2002 and 2003, and once in 2009. VideoGuard was also used by some providers in the UK to enforce geographic limitations on viewing, so that content aired in the UK could only be decoded in the UK. While VideoGuard has remained a very secure system in the UK and Ireland at least, there has been some level of reverse engineering taken.





While the system does not use a Conditional Access Module (CAM) with its receivers, some hackers did manage to get a legitimate subscriber's card working in a third-party receiver to decrypt channels that the user is authorized to view. An example is the Dreambox CCcam emulator, which will even allow updates to be written to a valid NDS card. This is thought to be the main target of a viewing card replacement project being carried out by BSkyB since 2009. It is thought that the new card will be totally incompatible with third party receivers.