microSDXC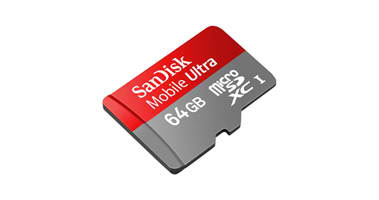 In the summer 2011, SanDisk launched their latest and greatest memory cards aimed at mobile devices.

The company says mobile phone sales are expected to reach 1.7 billion by 2014, and pretty much all current devices have a microSD slot in addition to internal memory.

Starting at 64GB, the microSDXC cards will offer a huge amount of storage for a tiny footprint, but there is one catch. Because they are microSDXC, there are very little, if any devices that currently have compatible slots. The cards are not backwards compatible with microSDHC slots.

The UHS-based, high-capacity card features up to 30MB/sec4 transfer speeds and offers the Class 6 performance needed to capture Full HD videos. The card is compatible with any tablet or smartphone equipped with a microSDXC card slot.

SDXC have a hypothetical maximum capacity of 2TB although those capacities are not yet available.

Cards (as of November 2011) are still priced at around $200.

Synonyms
MicroSD eXtended Capacity