CTIA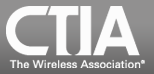 CTIA is an international organization that represents the wireless communications industry. It is a non-profit organization working since 1984.

CTIA's members include wireless carriers and their suppliers along with manufacturers and providers of wireless data products and services.

The organization advocates to government on behalf of its members and the wireless industry and lends its support to industry initiatives such as "Be Smart, Be Fair, Be Safe: Responsible Wireless Use", a program about responsible mobile use, driving and eco-friendly behavior.

It supports the FCC's National Broadband Plan which calls for 500 MHz of wireless spectrum to be made available for commercial purposes within the next ten years and supported the 2010 passage of the 21st Century Telecommunications Act, ensuring access to wireless services for every American.

CTIA also offers certification programs along with equipment testing and also holds the industries leading trade shows: CTIA Wireless and CTIA Enterprise and Applications.
Synonyms
Cellular Telecommunications Industry Association