ePUB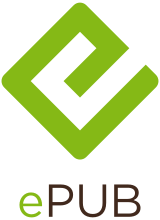 ePUB (Electronic Publication) is a free, open e-book standard.

Books saved as ePUB will have a .epub extension.

ePUB content can be optimized for the particular ereader device you are using.

Distributors like the standard as it can add DRM.

Some popular devices that can support ePub are PCs, Android phone/tablets, Barnes & Noble Nook, Cruz Tablet, eSlick, iPad, iPhone, and iPod Touch with iBook, Google iRiver Story, Kobo eReader and the Sony Reader.
Synonyms