Speedmenu
A Speedmenu is created automatically for the contents of a Blu-ray disc when inserted into a system that has SlySoft'a AnyDVD software installed.

Speedmenus are automatically generated and loaded immediately (if enabled). They bypass all kinds of advertisements or anti-piracy messages and offer direct navigation to the main feature, extras or even individual chapters.

Speedmenus would be included in the actual Blu-ray files if the disc was ripped to a hard drive too, and be on a resulting backup disc.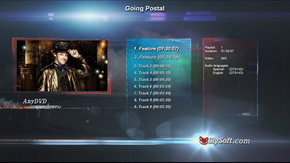 SlySoft also points out that Speedmenus can be used with Blu-ray players that are older and not fully compatible with the Interactive menu contents of newer Blu-ray discs.
More information:
SlySoft