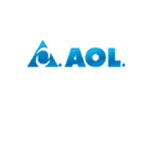 According to sources close to the company, it seems as though AOL may be in the process of breaking up the company before merging it with portal giant Yahoo.
The break-up will require a number of complicated transactions and so far the plans are still in the exploratory stage, with Yahoo having not been contacted yet.
AOL will firstly separate its dial-up Internet service and its display advertising business.
"You can drive the pieces into people's hands that could pay top dollar for them and create value, or spin them off,"
added one of the sources (
via Reuters
).
For the past couple of years, new AOL CEO Tim Armstrong has invested millions of dollars in purchasing content sites, including TechCrunch and others, turning AOL into a leading portal site.