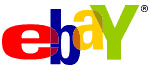 Online auction giant eBay Inc. announced on Wednesday that it has acquired Critical Path Software for its ventures into the mobile marketplace.
eBay has bought
Critical Path Software
of Portland, Oregon,
for an undisclosed amount
. The company had already developed applications for eBay's ticket site StubHub, eBay Classified and for Shopping.com. The main work it has done for eBay however, is the development of the eBay iPhone application.
The company's iPhone app has been downloaded 14 million times by users since it became available. The auction giant is looking to increase its efforts in selling via mobile phones. In 2009, an estimated $600 million worth of goods were sold by mobile at eBay and that figure is expected to rise to $1.5 billion this year.
eBay's PayPal service expects more than $500 million in payments made through mobiles around the world this year.