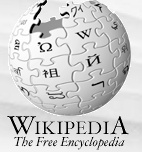 The Wikimedia Foundation, parent of online encyclopedia Wikipedia has said this weekend that they have raised $16 million, allowing the service to remain ad-free for another year.
Founder Jimmy Wales said the fundraiser was the "shortest" in the company's history, lasting just over 50 days.
Over 500,000 individuals made donations, doubling on 2009's count.
Donors from 140 countries donated an average of $22, and $13.7 million of the donations came via the Internet. The rest came from direct checks.
All the money will go to paying off Wikipedia's ever-increasing infrastructure costs, staffing, program support and grants.
Concluded Wales (
via PCM
):
This outpouring of support by hundreds of thousands of ordinary people from all walks of life is a testament to the spirit of the Wikimedia movement. Wikipedia is a public resource created and maintained by hundreds of thousands of volunteers, relied on by over 400 million people and paid for by half a million donors. It's truly user-created, supported and maintained.