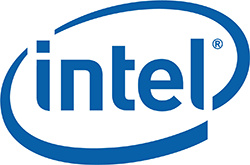 Microchip superpower Intel is plotting its own movie / video service to compete with the likes of iTunes and Amazon in 2011.
Intel's
Insider
service will offer movies in full 1080p resolution for rental or purchase to users of Core 2011-powered laptops or desktop computers. What sets Intel's outfit aside from the ever-growing number of competing similar services is that it provides content protection in the hardware, being tied to the second generation Core processors.
Intel's
Erik Reid
has said the plan is to offer content at the same time as it becomes available on Blu-ray and DVD
. So far the chip giant has already struck deals with Warner Bros and CinemaNow.
So that users won't be tied to their computers to enjoy the video content, Intel is pushing WiDi 2.0 which will support streaming of 1080p content to a HD display. Unfortunately, that would require a new HDTV receiver to deliver the content in full HD.
As for the Insider service itself, it is not clear yet whether video content will come from an Insider portal or whether other services will simply be certified to work with Intel's hardware. More information on Intel's plan is likely to come out during CES later this week.