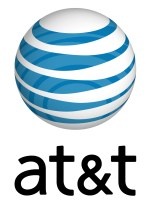 AT&T has announced today it plans to sell 20 smartphones in 2011 with LTE 4G compatibility, with 12 running Android.
The move likely signals that the carrier will lose its exclusivity on the
Apple
iPhone, which has been a top seller since 2007.
Verizon is expected to begin selling a
CDMA
version of the iPhone in February, although Apple has still not confirmed the move.
The Android devices will come from
HTC
,
Motorola
and
Samsung
. The carrier
also announced
it would be selling a Motorola Android tablet.
One of the Motorola devices, the dual-core Atrix 4G was announced, along with its unique ability to fit into a laptop and become, literally, the guts of the device.
AT&T's LTE network will begin rolling out in June, and should cover 75 million Americans by Christmas. National LTE will be available by the end of 2013.