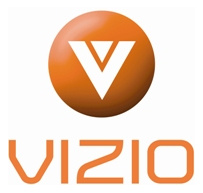 Vizio
has announced today that they have added Hulu Plus and Blockbuster on Demand to their VIA (Vizio Internet Apps) Connected platform.
The U.S.' top LCD TV maker recently announced it was bringing its VIA platform to a tablet and smartphone, both firsts for the company.
Vizio currently offers popular services like Amazon Video On Demand, Netflix, Rhapsody, Pandora, Facebook and Yahoo Fantasy Football on its Web-connected platform.
The company was
quick to note
that you will still need to pay to use both services.
Blockbuster is free but you will need to register. The service offers rentals for $3-$4 and purchases from $6-$20 while Hulu Plus costs $8 per month.
In the near future, Vizio will be adding access to BigStar, MOG, OnLive,
Skype
and Vimeo, as well.