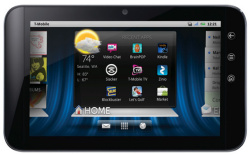 Dell has shown off its new Streak 7 tablet that utilizes T-Mobile's 4G mobile network, at the Consumer Electronics Show (CES).
It features the Android 2.2 operating system and is powered by an
NVIDIA Tegra
dual-core processor. Streak 7 touts a 7-inch multi-touch screen with Corning Gorilla Glass and full
Adobe Flash Player 10.1
support. It has built-in Wi-Fi capabilities and Bluetooth.
Armed with front and rear-facing cameras, it is ideal for online communication either through Wi-Fi or over a 3G or 4G network. The high-resolution rear-facing camera combines with seamless social networking integration to make it easy to capture and share multimedia content.
"With its dual-core processor, 7-inch multi-touch screen and dual cameras, the new Dell Streak 7 tablet takes full advantage of the unrivaled power of T-Mobile's 4G network,"
said
John Thode
, Vice President of Dell's Mobility Product Group.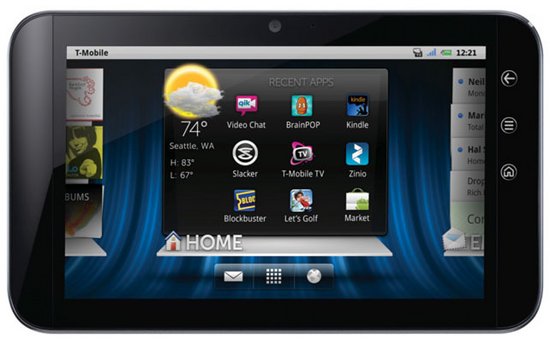 "Once you have it in your hands, you won't be able to put it down, and it will quickly become the ultimate device for the socially connected who want to do everything from watching great content, to chatting with friends, to taking high-resolution pictures and immediately sharing them with their friends and family."
Pricing and availability information is not yet available for the Dell Streak 7.