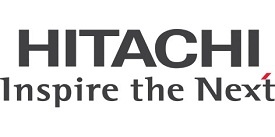 At the Consumer Electronics Show in Las Vegas, Hitachi Global Storage Technologies announced two new HDD families to its line of drives for consumer electronics products.
The hard drives are intended for use with digital video recorders (DVR), IPTV set-top boxes, video surveillance systems and HDD-equipped televisions. The new CinemaStar 5K2000 family brings 2TB and 1.5TB capacities, and the 2.5-inch CinemaStar C5K750 family with 750GB, 640GB and 500GB capacities.

The drives are optimized for use in CE products, offering low power consumption, barely audible noise level and come fine-tuned for their host equipment's purposes (video content recording etc.).

The 2.5-inch CinemaStar C5K750 family contain 375GB per platter and feature Advanced Format (increasing the sector size on the HDD from 512 bytes to 4096 bytes). They operate at 0.5 watts (W) low power while idle, 1.5W power during read/write operations and are put out a barely audible 2.3 idle bels.

The 3.5-inch CinemaStar 5K2000 Family offer up to 2TB capacities (667GB per platter) and CoolSpin technology. The new CinemaStar 5K2000 drives are nearly silent at 2.4 bels during operation, draw only 4.2W or less idle power and generate less heat.