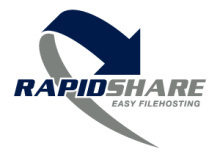 RapidShare AG has again won in court in a case brought by Atari over the distribution of Atari content through the RapidShare service.
RapidShare originally had lost a case in a lower Düsseldorf court. The court had sided with Atari originally, finding that the file hosting service needed to take responsibility for the content shared illegally by third-party users on its websites.

Yesterday, a higher court overturned the lower court's ruling. "The ruling demonstrates once again that RapidShare is operating a fully legal range and has taken measures against the misuse of its service which go beyond the level that is legally required. We are confident that copyright holders will gradually come to accept this conclusion," RapidShare's lawyer and spokesman, Daniel Raimer, said.

RapidShare also won a case in the United States, with a court declining to rule that the company is liable for the copyright infringement of its users.