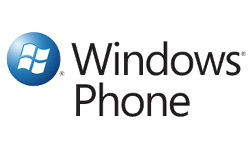 Microsoft has confirmed that it is investigating online reports from its users of
"phantom"
data usage over mobile networks.
Several net forums have been buzzing with complaints and questions about what could be using so much data in the background on Windows Phone 7 devices. Some are complaining that their handsets are using up between 30MB and 50MB per day, eating into their data allowance with the provider.
"I received an e-mail from AT&T saying that I was close to my 2GB data limit which truly shocked me as I feel I do not use data that much,"
a phone owner called
Julie
said on the
Supersite for Windows
forum.
"I went and looked at my AT&T account online and noticed that my phone was sending huge chunks of data seemingly in patterns."
Some have speculated the problem could be the software sending excessive feedback to Microsoft about the software's performance, or that handsets might be opting to use a 3G connection instead of an available Wi-Fi connection to handle certain tasks.
"We are investigating this issue to determine the root cause and will update with information and guidance as it becomes available,"
a Microsoft spokesperson said
.