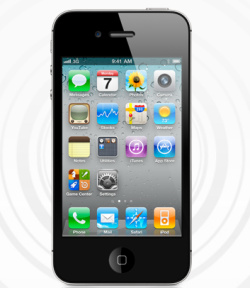 Verizon Wireless has just confirmed that rumors of it getting Apple's iPhone this time around are true.
Apple Inc.'s iPhone 4 will be available next month, confirmed at a press event today by Verizon President and Chief Operating Officer,
Lowell McAdam
.
"Our relationship with Apple has developed over the last two years. In 2008 we started talking about bringing the iPhone to a CDMA network. We spent a year testing,"
McAdam said.
"We are extremely gratified to announce that the iPhone 4 will be available early next month."
He was joined on stage by Apple's
Tim Cook
who spent some time talking up the iPhone's global success, and then got onto the Verizon iPhone.
"We're incredibly pleased to give Verizon's customers the choice we've been waiting for. We've designed an iPhone 4 which connects to the CDMA network, and it has all the features that you'd expect,"
Cook said.
iPhone 4 on Verizon Wireless will also include new Personal Hotspot capabilities allowing customers to use iPhone 4 to connect up to five Wi-Fi enabled devices.
"Verizon Wireless customers have told us they can't wait to get their hands on iPhone 4, and we think they are going to love it,"
Cook said.
"We have enormous respect for the company Verizon has built and the loyalty they have earned from their customers."
Existing Verizon Wireless customers will get a chance to pre-order an iPhone handset on February 3. It will be available on the Verizon Wireless network beginning Thursday, February 10 for a suggested retail price of $199.99 for the 16GB model and $299.99 for the 32GB model with a new two year customer agreement.
In a Q&A session, Tim Cook said that the company did not go down the LTE route with the iPhone on Verizon because Verizon customers has been demanding an iPhone model be made available now. It was also revealed that the CDMA iPhone is not exclusive to Verizon.
Visit Verizon Wireless' iPhone site at:
www.verizonwireless.com/iphone