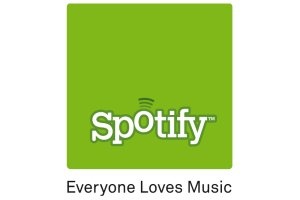 Following up on last week's rumors that music service
Spotify
was close to a deal with a major American label, the
WSJ
is reporting today that the company has "finally signed with
Sony
for U.S. distribution deal."
The deal has not been confirmed, yet, but the source says the U.S. version of the popular European application will be almost an identical "mirror" of what it currently available.
There will be a free, ad-supported version, with a limited amount of hours of free
streaming
music, an ad-free version, and a subscription model that allows for streaming on smartphones like the iPhone and Android devices.
Before Spotify can launch in the U.S., it will need to sign at least one other major label, but rumor has it that other members of the Big 4 will not sign on unless Spotify moves completely to subscription.
Spotify has been promising a move to the U.S. since early 2009 but has had many issues bringing the popular European service Stateside.