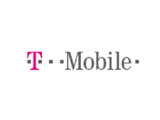 T-Mobile will re-launch the Sidekick mobile phone lineup, releasing the Sidekick 4G later this year, running on Android.
The device will be able to connect to T-Mobile's fast HSPA+ pseudo-4G network.
T-Mobile confirmed the move at a media breakfast this morning in NYC.
The original Sidekick devices were created by
Danger
, which was purchased by
Microsoft
in 2008 for $500 million. Danger founder Andy Rubin now leads Android.
As was standard with former devices, the smartphone will have a swivel screen and a full slide-out QWERTY keypad. It will also run on an Android 2.3 variant.
To date, Microsoft has hardly used Danger, only using the company to build the ill-fated Kin smartphones, which were easily the biggest
flops
of 2010.