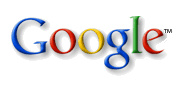 In April 2010, Google unveiled Google Cloud Print, a service that enables any application (web, desktop, or mobile) on any device to print to any printer.
The option was given to
Google Chrome
OS users last month, but today Google has opened the public beta for mobile documents and Gmail for mobile.
Google says the service will be "rolling out to users throughout the next few days."
"Print" will be an new option in Google Docs and Gmail, and you can print PDF and .DOC attachments, as well.
To use the Cloud Print, you will need a phone with Android 2.1+ or iOS 3+ and connect a printer to the cloud service.
More info on that, here:
Cloud Print instructions