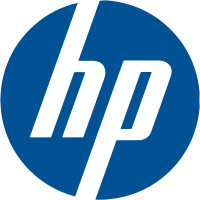 HP
has unveiled their first WebOS tablet today, the TouchPad, set for release in the summer.
The device will have a 9.7-inch display with 1024x768
resolution
, run a dual-core 1.2Ghz Snapdragon processor, Beats Audio technology, stereo speakers, a 1.3MP front-side camera, Wi-Fi 802.11b/g/n and Bluetooth 2.1+EDR.
HP's tablet will be available as 16GB or 32GB versions, weigh 1.6 pounds and feature a gyro, accelerometer, and compass and full Flash support, just like Android.
Says Jon Rubenstein, head of HP's mobility group (
via PCM
):
The TouchPad is all about you how you want to work, how you want to play, how you want to connect to things you value most. No one comes close to replicating our WebOS experience.
Additionally, the tablet's virtual keypad will have a full number row, come with QuickOffice installed, Google Docs support,
Dropbox
, Box.net, VPN and wireless printing support.
There is no word on price, but there will be a Wi-Fi-only version, as well as 3G and later 4G versions.