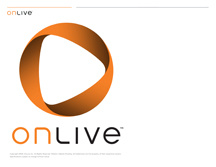 HTC
has invested
$40 million in cloud video gaming service OnLive, in an effort to strengthen gaming capabilities on smartphones (and likely tablets).
The Taiwanese company has quickly become a very profitable smartphone maker, bringing in $500 million profit for the last quarter, alone, on revenue of $3.6 billion.

HTC was the phone maker behind the first-ever Android device, the T-Mobile G1 and has increased its lineup significantly since.

CEO Peter Chou said earlier this year it wants to use its $2.5 billion it has in cash to boost "strategic investments" in digital content, and it appears, cloud-computing.

Earlier in the week, HTC invested in Saffron Digital, a mobile and Web-based media company.

More details of the OnLive investment are upcoming at the MWC next week.