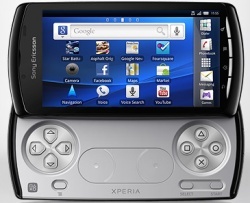 Sony
Ericsson has said today that future purchasers of the Xperia Play Android gaming phone will have to repurchase all of their classic PSX downloadable games, regardless of when you bought them.
Most of the games available for the Xperia Play will be developed exclusively for the platform, but there are a number of direct PSX ports that will be available, as well.
You will not be able to just re-download those already purchased games, you will have to re-buy them.
Says
Sony Ericsson
UK managing director Nathan Vautier (
via TG
):
You will have to re-purchase the games, so it's not totally integrated. I think the exciting thing is that there are games which people are very, very aware of.
The Xperia Play will launch next month with 50 downloadable games available and only a few being direct ports that were available on the PSP/PS3 before.