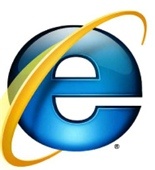 Microsoft
has reported today that its recently launched Internet Explorer 9 RC has been downloaded over 2 million times.
The RC was made available on February 10th.
Microsoft says it is "humbled by the enthusiasm and uptake of IE9" and will soon begin notifying beta testers to upgrade. That move should lead to millions more downloads, anticipates the software giant.
Internet Explorer 9 was also confirmed for Windows Phone 7 devices, although the time frame is still unknown.
As of the RC, Microsoft claims their IE9 JavaScript engine is the fastest of all current browsers (based on SunSpider benchmarks). The browser also adds improved JavaScript and tons of added security features.
After the release of IE9 RC, rival
Mozilla
took a shot at the browser calling it "not modern" and "two years too late."
Download IE9 RC here:
http://windows.microsoft.com/ie9