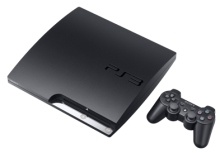 Sony has admitted that PlayStation 3 consoles have been seized by customs officers in the Netherlands.
It was reported earlier this week that tens of thousands of PS3 units were seized in the Netherlands
following a Dutch court order
. The actions stem from a patent dispute between
Sony
and
LG Electronics
, which has so far resulted in a 10-day import ban being ordered.
The legal dispute between both consumer electronics firms can be traced back three years, when the companies failed to renew a technology sharing deal. Since then, both have sued the other alleging patent infringement.
Last year, Sony tried to have imports of LG smartphones to the United States blocked, while last month LG filed a complaint with the U.S. International Trade Commission (ITC) alleging the PS3 infringes on patents related to Blu-ray technology
While the Netherlands is an important entry point to the European market for Sony, the company is looking for alternative solutions to avoid supply problems anywhere in Europe. It does not affect the issue to affect its regional sales.