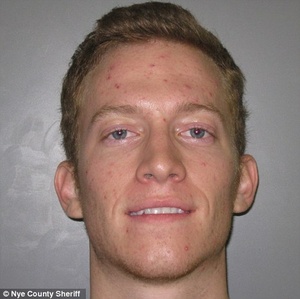 Tyler Coyner, a 19-year-old student at University of Nevada has been charged with being the ringleader in a group that charged money for increasing classmates' grades at his former school, Pahrump Valley High School.
Coyner and 13 others are now facing charges for conspiracy, theft and computer intrusion. The student hacked the password for the Pahrump Valley High School's grade system and over his senior year charged other students money in exchange for a bump in their grades.
Additionally,
Coyner bumped his own grades so high
(to a 4.54 GPA) that he was the salutatorian at his graduation, an honor given to the student with the second highest GPA in the school.
When Coyner's dorm room was raided, the police found a stolen LCD TV and equipment for making fake driver's licenses.
Two other 19 year olds have been charged while the rest are minors. All of the minors are those who paid to have their grades changed.