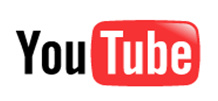 Google has purchased Next New Networks this week, the producer of viral video programming.
The financials of the deal were not disclosed.
Since its launch in 2007, Next New Networks' videos have collected 2 billion views and 6 million subscribers.
Says Google (
via DMW
):
Within YouTube, Next New Networks will be a laboratory for experimentation and innovation with the team working in a hands on way with a wide variety of content partners and emerging talent to help them succeed on YouTube.
NNN has raised over $27 million in funding, so far.