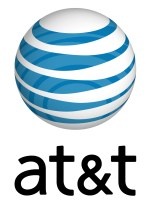 AT&T has confirmed today that it will be adding
bandwidth
caps to its DSL and U-Verse services.
DSL users will have a 150GB cap while U-Verse subscribers will have a 250GB cap.
Anyone who exceeds the limit three times will be charged $10 for every extra 50GB of data consumed.
The new policy goes into effect May 2nd for new and existing customers.
AT&T
says it will send notifications
when you reach 65 percent of the cap, 90 percent and finally when you hit the full cap. The company will also give all subscribers software to help them track their usage.
The caps will affect under 2 percent of users, says the ISP, subscribers who use "a disproportionate" amount of data and slow down networks for others.