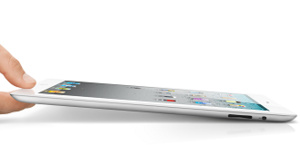 Apple
began selling its hit iPad 2 tablet in 25 countries this weekend, but
Reuters
says the U.S. is still the cheapest country to buy the device in the world.
The most expensive nation is Denmark, where the base 16GB/Wi-Fi model sells for the equivalent of $700. In the U.S. the same model sells for $500.

Despite the price, lines of customers were common place outside of Apple stores in Asia and Europe, just like they were in the U.S at launch earlier this month.

In the EU, the base model iPad 2 sells for 479 euros (about $678), on average.

Surprisingly, the UK has the iPad 2 for 399 pounds ($642).