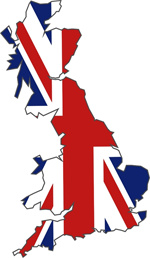 A report by Ofsted in the UK has said that some of Britains design and technology classes are lagging behind.
It said that too many teachers in England are failing to keep pace with rapid technology innovation around the world. Teachers are making too little use of modern technology in their classes according to the report, which was constructed from inspections of 89 primaries, 89 secondaries (high school) and two special needs schools.
The report wasn't all that bad, marking D&T success in 60 percent of primary schools and 50 percent of secondary schools as good or outstanding. In the best environments, the teaching was challenging with interesting tasks that are relevant for the pupils. In such cases, the students could benefit from up-to-date information and communication technology.
Unfortunately, in a quarter of primary schools and the other half of secondary schools, there wasn't enough opportunities for the students to develop knowledge of electronics, computer aided design and other high-priority areas. That being said,
no school was found to have an "unsatisfactory" level
of its teaching in the curriculum.
"Most pupils in the schools visited enjoyed designing and making products, solving real problems for people in their communities and further afield, and seeing their ideas taking shape,"
said Ofsted chief inspector
Christine Gilbert
.
"This was vitally important to them. Achievement and provision in D&T was best where up-to-date technologies were used and explained accurately. But the variation between the best and weakest provision is unacceptably wide."
In China and France in particular, the study of computer aided design, electronics and robotics is emphasized to prepare students for the rapid expansion of technology is not expected to slow down any time soon.