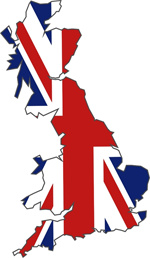 Media companies urge UK Internet Service Providers (ISPs) to voluntarily block access to piracy websites.
They are being urged to block access to sites like the
Pirate Bay
and
Newzbin2
, as an alternative to media companies targeting end users for copyright infringement. In total, rights holders already have a list of about 100 top priority sites it would like to see blocked by UK ISPs.
In the voluntary system, content owners would have to pass evidence to the ISPs that a certain website is used primarily to aid copyright infringement. ISPs would then take action against the site. However, there are some concerns that are holding ISPs back from committing to any such system.
Firstly, they believe an impartial judge should decide whether a website is aiding illegal activity and should be blocked. Secondly, who would be liable for legal ramifications if a website were incorrectly flagged and blocked off from UK users?
The communications minister,
Ed Vaizey
, is attempting to push through such a voluntary system as the anti-piracy measures in the Digital Economy Act are fiercely opposed by providers.
BT
and
TalkTalk
have reportedly spent more than £1 million in legal fees challenging the act, and it faces a delay of at least 12 months. Both providers have 8.4 million customers in the UK between them.
"Cheaper than notice sending would be site blocking,"
said one rights holder
present at the government meetings.
"We're more interested in site blocking than mass notification letters. We don't want to target end users, the mass notification system is long winded – we want something now."